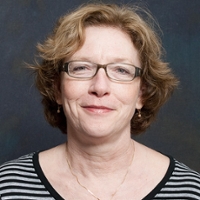 Email:

maheld@indiana.edu
Campus:

IU, IU Bloomington
Indiana Institute on Disability and Community
1905 North Range Rd.

Bloomington,
IN
47408-9801
About Mary
Mary Held is a Project Coordinator at the Center on Community Living and Careers. Her professional work has focused on secondary transition, self-determination and professional development of school and adult service staff. An author of numerous articles and book chapters, Held's writing has concentrated on student self-determination during the transition process.
She holds a bachelor's in special education (1990) and a master's in rehabilitation counseling (1993) from Syracuse University as well as a doctorate in curriculum and instruction from Indiana University (2008).