Transition Portfolio Training and Support
Free online trainings for Indiana transition educators and administrators.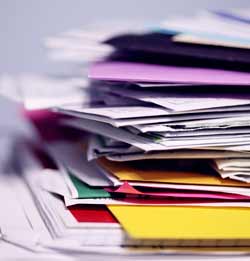 Spring 2022 Webinar Series 
Transition Portfolios:
 Everything you wanted to know . . . but were afraid to ask!

Delivered in April 2022, these no-cost webinar sessions offered an introduction to transition portfolio examples, a demonstration of preferred/required section content, and a guided tour of each portfolio format.
 
April 6 — From the Top 
An overview of how portfolios help your students. 
 
April 7 — Parts and Pieces
Portfolio artifacts: What they are and how to use them.
 
April 8 — Seeing is Believing
Google Sites portfolio construction demonstration.
 
Whether you've created many transition portfolios or this your first rodeo, this free training series has something for everyone.
Transition Office Hours
Got Portfolio Questions?
The INSTRC team is now taking your questions during weekly Transition Office Hours. Come prepared with your transition, portfolio, or Transition IEP-related questions or just pop in to hear and learn from others.
Join us: Thursdays, 2:30-4:30 p.m.,  Eastern Time
You do not need to register for Transition Office Hours. Just drop in with your questions. There will be a Zoom waiting room; the host will let you in.